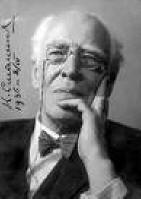 Robert Skotak is a writer/2nd Unit director/visual effects designer-supervisor.
With over 80 feature - primarily - and commercial credits to his name, Skotak has worked as a visual effects supervisor and sequence director for motion pictures for over 30 years, having made his first (experimental) films as a young teenager and educational films while still in high school. His is the winner of two Academy Awards and two British Academy Awards for visual effects as supervisor of ALIENS and co-supervisor of TERMINATOR 2. Along with his brother Dennis, he supervised effects for THE ABYSS, which won his brother an Academy Award, and did likewise for BATMAN RETURNS, which was nominated for the honor. He has worked creatively with Ridley Scott, Tim Burton, James Cameron, Sam Raimi, Woody Allen, Francis Ford Coppola, Gore Verbinski, and John Carpenter among many others.

As a visual effects artist, he has made a reputation for creating extremely realistic scenes of "catastrophe" and destruction - scenes which include tornadoes, exploding buildings, attacking creatures, storms, vehicle crashes and—in the case of the second TERMINATOR film - the nuclear destruction of Los Angeles.
In 2000, Skotak second-unit directed an ambitious fantasy-themed film, THE BREED, in Budapest, and has functioned in that "directorial" capacity, uncredited, on sequences on a number of other productions. He is a member of the Writers Guild with feature script sales to both Paramount and Universal Pictures and has several scripts in development.
Skotak has run his own visual effects company, 4-Ward Productions lnc. - creators of models, matte paintings, digital composites, pyro and other effects for numerous motion pictures - since 1989. His philosophy is to employ the widest array of techniques available - from in-camera perspective shots, to matte paintings, miniatures, mini-pyro, etc. to complex digital compositing and animation: For the sake of convincing drama, his visual effects "motto" is to try to stick to reality as much as possible, and search for the myriad, minute details that make an illusion appear to be authentic and natural rather than an "effect".
Skotak also champions the use of visual effects as a standard production tool to save time and money in order to - for instance - reduce location work and set construction.
As someone who was inspired to make motion pictures in the genre of the "fantastic" since age two, Skotak is a recognized film historian whose studies continue to add depth and insight to his own extensive experience.